Anyone who has moved can tell you how stressful it can be. This stress is only worsened when you feel like you're going it alone. There are a lot of details to coordinate and regulations to keep track of when moving. That is why the best way to optimize all the logistics of the move is to rely on a good moving consultant. Learn how they can help you organize everything.
Even if you are hiring movers, it can still be overwhelming to go through the process by yourself. With all the details, it can be helpful to have someone guide you through the process. One helpful liaison can be a moving consultant.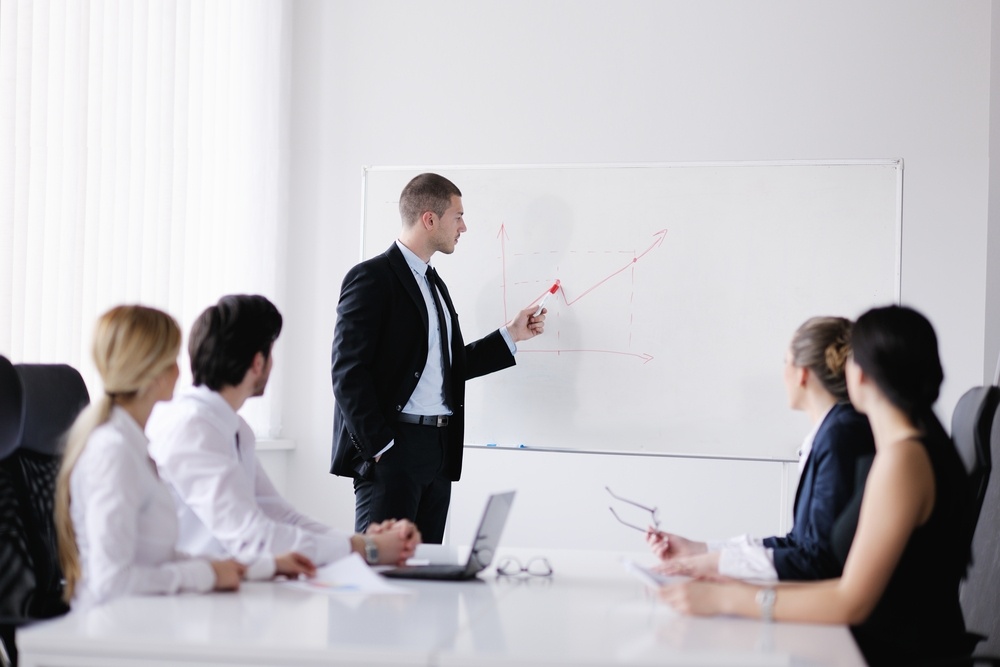 A Moving Consultant is someone that has studied and passed a comprehensive exam. This exam is on the regulations and customer requirements for company and business moves.
He helps to coordinate all aspects of a move. A moving consultant has the time-frame of your move, the locations and budget. They will go on to set up the logistics of the move for you optimizing all the resources, people, time and budget. They will help you with two main aspects:
Office relocation project management

Office relocation action plan
Moving consultants are well versed in the relocation process. They can help provide you with helpful tips, like proper packing strategies. They help you plan your move from what days packers will come, to what time the movers should begin loading and coordinate alternate teams if needed.
They also can guide you on how many materials, such as boxes and packing paper, you will need. Some might even be able to help you find some deals and save a little money.
At Victory Van we provide you a moving consultant for your project. This way you can make the most of your move within time, budget and care.
Act as a general liaison between you and the moving company
Identify hidden moving fees and know where and how to optimize your budget
Create a plan with a moving schedule and make adjustments
Organize the packing and unpacking processes
Depending on the organization and project they are in charge of the post move services
Different types of moving consultants exit. Choosing the right kind depends on what you need out of your move and how much time and money you are willing to invest.
The types would include:
Some moving consultants are certified. Some aren't. The certification is not compulsory, but it should ensure some level of credibility.
The majority of consultants have moving certification. So, you should search for those with a certification if you can find them.
This class of moving consultants work for one moving company and get paid on a commission basis. You don't have to pay them anything as a moving customer, the moving company pays them for their services.
These moving consultants are usually certified. Generally, reputable moving consultants work for reputable moving companies. At Victory Van we provide you with known and experienced consultants.
If you are not satisfied and want to look for another one, the consultant is also going to be out of a commission.
That could create a potential conflict of interest. Thus, before you start the process. both the company and consultant should have good reputations. At Victory Van we always give you the most trusted experts and guarantee of the service whit the right people, resources, investment, control and expertice.
Independent consultants don't work for a single moving company. They get paid a commission from any moving company that they set up a move with. They usually have a handful of go-to moving companies to try for you.
These types of consultants are less likely to have certification. You need to be sure these consultants are trustworthy.
This is because you are trusting their judgement when it comes to picking a moving company. Their commission from the moving company likely remains unchanged if your move. Hence their loyalties are to whatever company they choose rather than you.
These independent moving consultants don't get commissions. They are rather paid by whoever is moving. The advantage to hiring a consultant like this is that they should have your best interests in mind, since you are the one paying them.
You and your consultant should be free to move from one moving company to another together. Even though you know they will be loyal, you still would like to find a certified moving consultant. This to be ensure of their competence in the industry.
These moving consultants are being employed by a corporation.
They aids in the relocation of their employees.
They are also as trustworthy as the business they work for. Thus it depends on your feelings about your job on whether you trust them. Generally speaking, these are the most professional and well-trained of the moving consultants. But you will only encounter them if you are moving for your job.
The Relocation Consultant handles and oversees the relocation process. He coordinates with any other consultants or vendors to provide the best service. An example is when the client has special needs like data relocation centers who needs experts in special computer installations.
At Victory Van our philosophy is hands on trying to help you achieve your move with the less stress possible and in one stop shop.
The Relocation Consultant arranges a variety of aspects of the move on behalf of the client. He responds to all questions posed by the client with regards to the relocation process. The Relocation Consultant communicates with the entire relocation team. He provides the best level of customer service. Buying of property and transportation of office equipment is overseen by the consultant.
You may also have to assess international relocation as well as national relocation. The Relocation Consultant manages all activities in relation to the move.
You must review all aspects of the move, ensuring all are of a satisfactory standard. They prepare weekly status reports for the client.
Try to get a company that has a special moving consultant for all the needs you may have. It is going to make your life easier.