These days it seems that everybody is talking about going green. But at Victory Van, we don't just talk the talk, we walk the walk in every facet of our organization and embrace sustainability in moving. Whether it's the recycling bins in our office or our strategy to minimize fuel consumption on every trip, we constantly stay alert to ways that we can lower our footprint and work in a clean and green way.
If you're looking for an eco-friendly mover in the Washington DC, Baltimore Washington, Northern Virginia areas, you've come to the right place.
Victory Van - Your Green Movers
We recycle and reuse all of our materials, from moving crates to paper.
Our route efficiency doesn't just mean a faster move, it means fewer emissions and a cleaner Earth.
We recycle and re-purpose office furnishings, equipment and paper as part of our day-to-day business practices.
Sustainable Moving Solutions
Our famous Victory Crates are a step up from the usual movers' boxes. Make that 10 steps up. Unlike cardboard boxes, our sturdy moving crates:
are reusable for several hundred moves or more.
hold more items, increasing the move's efficiency.
can be used to transport even the heaviest items.
make great long-term storage units as they're impervious to rot and bugs.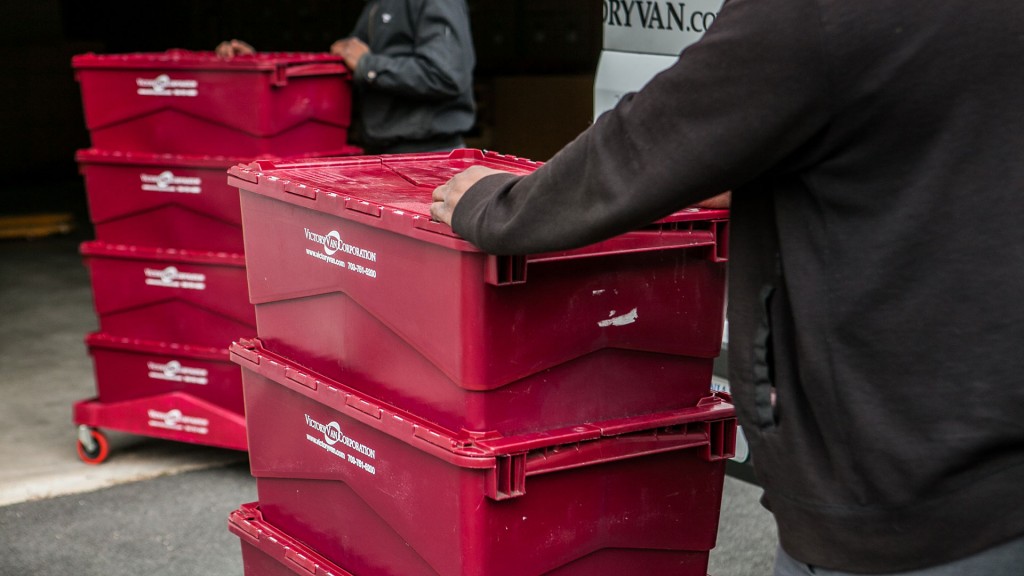 On the Road Again
Our trucks are part of the eco-friendly solution too, because our vehicles:
are perfectly maintained, keeping them at peak efficiency and reducing how many parts we have to throw away.
have GPS technology and experienced drivers who make sure every drive uses the best route possible, minimizing emissions.
packed so well that we need fewer trips.
It's a Wrap
We reuse everything, and our high-quality furniture wraps and pads will stay strong from move to move. Our packers are expert professionals who have been trained to ensure there are no unnecessary materials. We have a laser-like focus on eliminating waste, which saves you money and saves the earth.
Local and Global Recognition
We're used to winning awards for our customer service and our innovations in records and data storage, but we've also won accolades for our environmental efforts.
FIDI, an elite organization known as "The Voice of the International Moving Industry," singles out one company each year for its prestigious environmental award. Victory Van was the first winner of this as a lifetime achievement.
The Washington Metropolitan Area Council of Governments singled us out for our sustainable moving solutions.
Our environmental efforts have led to local and global recognition, and that makes us proud, but what really floats our boat is knowing that we're doing the right thing by the environment and by our customers.
Go with the Green Movers
You want your move to go smoothly, with no hassles. You also want a mover who's as respectful to nature as you are. If that's the case there's only one call to make.
Call Victory Van today and you'll get:
A business trusted by thousands of residential, industrial and government customers.
Our ironclad, no-excuses guarantee.
One point of contact who will be with you from day one of your move until the final box is unpacked.
A century of experience working for you.
Call us today at 1-800-572-3131 for a free estimate today and let us put our experience, knowledge and care to work for you.